Drawing Tool for Hotspots
Introduction
With the new and improved drawing tool, perfect shapes can be created without a struggle. The following helpful tools are:
On top of that, now you can create amazing shapes such as:
Polygons
Rectangles
Circles
If you haven't yet, create your very first interactive image!
---
The New and Improved Drawing Tool
Gone are the days of having to manually zoom in to the page with the browser zoom. With our new and improved zooming and panning tools, you will be able to zoom in and out of your interactive image while creating hotspots, and pan the image as necessary. This will make it much easier to draw hotspots.
Zooming
You can zoom in on the interactive image while drawing hotspots to get that shape nice and perfectly placed.
Panning
When creating a shape or drawing lines with the polygon tool, you can use the panning tool to move the interactive image around while zoomed in so that you can easily draw and adjust the points as necessary.
---
Drawing Tool Shapes
Interested in learning about the type of shapes you can make right off the bat?
Polygon
This tool allows you to create the polygon shape of your dreams! It's as simple as clicking and dropping points onto the image to create the hotspot. And, once you're done, you can simply press that nifty 'save' button to save your changes. Or, go back and edit it to fine-tune the hotspot.
---
Editing a point
We recommend you create a rough shape of your hotspot, then use the Edit tool to adjust your hotspot points as necessary to fine-tune the details. You can do this by simply clicking on the image to edit again or by pressing the Edit button.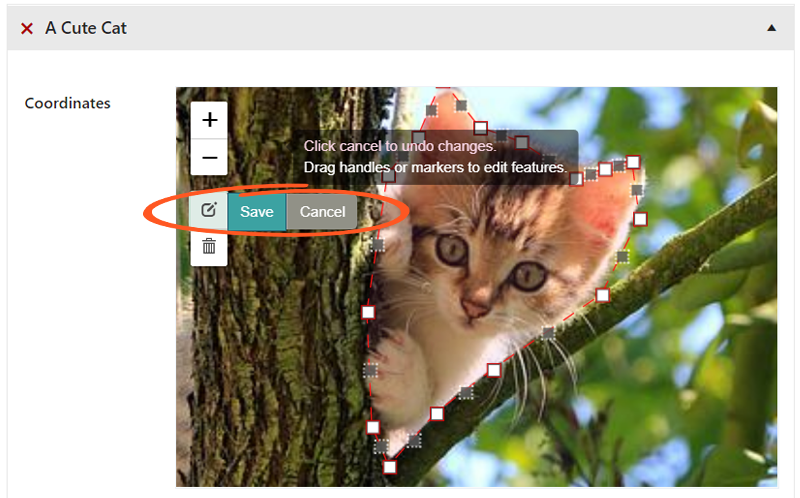 Deleting a point
Need to delete a point? Simply left-click on the point you'd like to delete, and it will deactivate and disappear.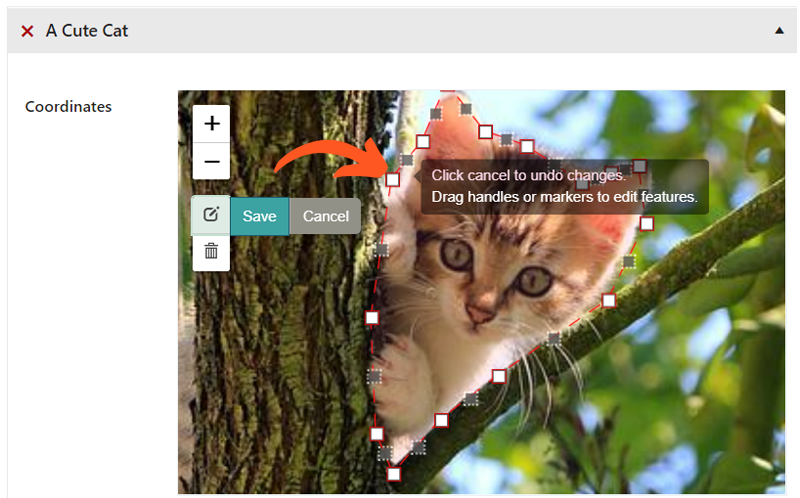 ---
Rectangle
With this tool, you can simply draw a rectangle of any size on your interactive image. To edit it, you can click back on the hotspot itself or the edit button to move and resize the hotspot to get it all squared away.
---
Circle
The circle tool allows you to create perfect circles of any size! With this particular shape, there will only be one point on the edge for you to resize the hotspot. And as per usual, the anchor in the middle allows you to move the hotspot as necessary.
Interesting in learning more about the interactive image editor?
---
---
Related Guides
---