Documentation
Linking directly to a hotspot
Step 1:
Get the link address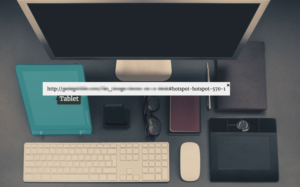 In Draw Attention 1.8.4 (free) or greater or Draw Attention Pro 1.9.4 or greater:
Right-click on an image hotspot while logged in as an administrator. Copy the path that displays.
---
For Draw Attention 1.8.3 (free) or before or Draw Attention Pro 1.9.3 or before:
While viewing your Draw Attention interactive image, right-click on the hotspot and select Copy link address, Copy link, or Copy Link Location from the contextual menu that appears.
Step 2:
Link to the hotspot